AFSFA-TBAC 2nd Annual Crab Feed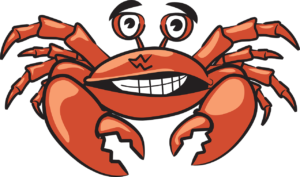 Saturday – February 11, 2023
6:00 PM – Doors open 5:30pm
$75 Per Person
Order Tickets Here and Pay by Credit Card
Order Tickets Here and Pay by Check
Vacaville Veteran's Hall
549 Merchant Street
Vacaville, CA
Bread, Salad, Pasta, Dungeness Crab
• Dessert Auction • Entertainment • Silent Auction
DONATIONS ACCEPTED
• If you wish to donate, please complete the form at the bottom of this page •
Raffle Prizes or Baskets
Dessert Items (Prepared for Auction Table)
Cash
Sponsor Packages
Title Sponsor – $2,000 Donation…. Feature your business or name as a Proud Sponsor of the Crab Feed. Includes your business or name at the top of all promotional material including social media. Includes 8 Crab Feed tickets.
Bar Sponsor – $800 Donation…. Your business or name will be at the bar where everyone will see it. You will not need to provide any of the drinks for the bar. Wine, beer and soft drinks will be donated by AFSFA members and sponsors. Includes 4 Crab Feed tickets.
Table Sponsor – $600…. There will be 10 main guest tables at the Crab Feed. Your business or name will be on a printed sign at your table. You can provide a logo to be used. Includes 6 tickets to the crab feed.
To become a sponsor – click the bar below. Then click "Get Tickets" and purchase the Sponsor Package you want.
Click Here To Become A Sponsor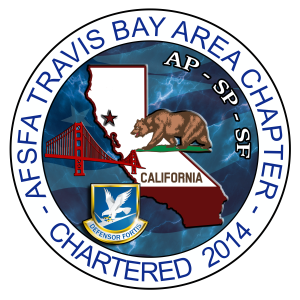 You Too Can Be A Sponsor
Travis Bay Area Chapter was established to further the goals and objectives of the Air Force Security Forces Association (AFSFA). In doing so, the chapter provides a central point where those that are serving, or have served, can come together for support and camaraderie. At the same time, chapter members engage in a host of activities and programs that support our active duty and reserve squadrons.
Travis Bay Area Chapter (TBAC) operates under the umbrella of the Air Force Security Forces Association. AFSFA is a 501(c)(19) – Veterans' Organization. Donations to AFSFA are deductible as charitable contributions on the donor's federal income tax return.
Crab Feed Items That Can Be Donated
2 x 5 lbs of Penne Pasta (Donated)
3 large Costco-size Bottles Ceasar Dressing (Donated)

4 x 2 lbs Butter

(Donated)

20 Lemons

(Donated)




12 Limes

(Donated)




1 x 100 Chinet Dinner Plates

(Donated)

3 x Boxes of Gallon Ziploc Bags

(Donated)

3 x 1 Case Bottles Water
24 Pack Diet Coke
12 Pack Coke
12 Pack Sprite or 7Up
12 Pack Dr. Pepper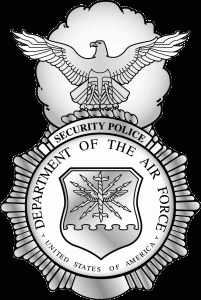 Support 60SFS
Proceeds go to support the 60th Security Forces Squadron and their families at Travis AFB.
Raffle items needed
AFSFA-TBAC is a 501c19 not-for-profit organization. Your donations are tax deductible. We need raffle items, and cash is always welcome. Use form below to contact us please.
dessert or meal donations
Nothing like a great dessert to finish a meal. If you would like to donate a dessert or one of the other items in the box below, please let us know.