Region 6 Chapter Workshop
• MOVING PAST CENTER •
Attend, Learn, Collaborate
Workshop Cancelled
Workshop Open to All AFSFA Board Members
and Any AFSFA *Chapter Officer
* If no Chapter Officer can attend,
the chapter can send a representative.
Region 6 Chapter Leadership Workshop – Open to all Air Force Security Forces Association Board Members, Executives, Region Directors and ANY AFSFA Chapter Officer. AFSFA Travis Bay Area Chapter (TBAC) is hosting and facilitating this workshop. Any Chapter Officer – Chairperson, Vice Chairperson, Secretary, Treasurer – is welcome to attend.
Why a Region Workshop ?
The Travis Bay Area and Orange County/Los Angeles Chapters hosted the 1st AFSFA Region 6 Workshop in 2015. It was named "Regional Synergy – Working Together".
Chapter Officers from Region 6, several Region Directors, and AFSFA Officers came together and learned from each other about how to run a well organized and effective chapter. We shared success stories and failures as well as a few "war" stories and lots of laughs.
This time we're opening the workshop to all AFSFA Officers, Region Directors and Chapter Officers from any AFSFA Chapter.
Photos are from the 2015 Region 6 Chapter Workshop.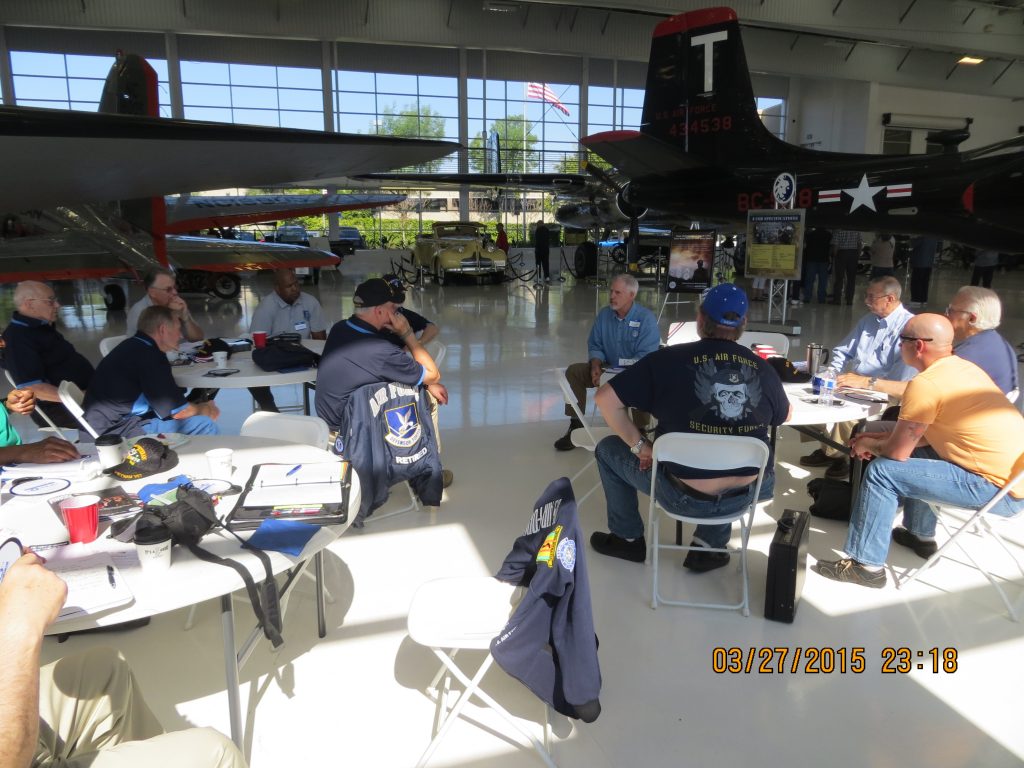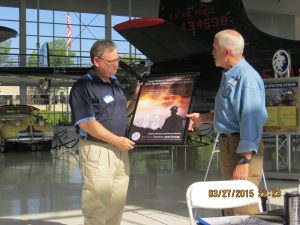 Attend
• ATTEND IN PERSON
• VIRTUAL ATTENDANCE
You can physically attend the workshop, or virtually by yourself or with a group. Please complete the online registration today.
Date & Location
Saturday 9 April 2022 0830-1600
Covenant Community Church in Vacaville is letting TBAC use their multi-purpose sanctuary for the workshop.
Snacks, refreshments and lunch provided.
Ask A Question
Every wondered why? We all do.
You now have a chance to pose your question to an AFSFA Officer or Region Director and have it answered during the workshop.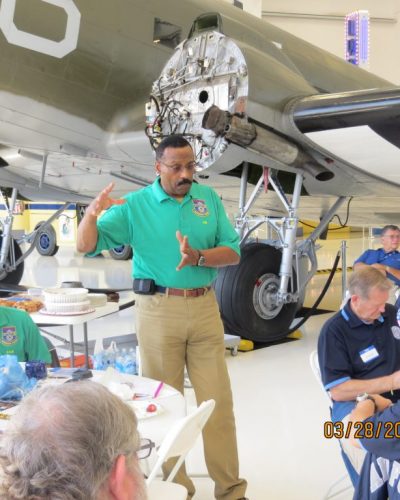 Tentative Workshop Schedule
0830 – Registration
0900 – Welcome – Housekeeping
Pledge of Allegiance, Opening Prayer, Moment of Silence
0915 – Introductions
Workshop Overview
0930 – AFSFA President – Jim Saulnier
0945 – AFSFA Vice President – Joseph Rector
1000 – AFSFA Executive Director – John Probst
AFSFA History, Current Programs and Projects
Corporate Sponsorships
Hosting a National Meeting
Member Directory
1030 – AFSFA Awards
Hall of Fame, Bullock Service Award, Scholarships,
Chapter of the Year
1045 – Break
1055 – Regions, Directors and Chapters
Chapter Documents and Reporting
Chapter Operations Manual – Draft Outline – Discussion
1115 – Planting New Chapters, Chapter Flights,
Working with Other Chapters / Sister Chapters
1145 – Recap and Questions
1200 – Lunch
1230 – Chapter Identification and Meetings
Need for Consistency, Marketing, Posters, Meeting Cards
Identification – Vest, Jacket, Shirt, Hats
1300 – Do It Right, Do It Well
Operations – Project Management – Planning
Where are you going? Where are you at?
Chapter Cross Talk
1400 – Fundraising and Morale Events
Registered Private Organization on Military Base
Golf Tournaments, Bowling, Crab Feeds, Burger Burns
1430 – Presence on Military Bases
Working with Active Duty and Reserve Units
Defender Associations
1500 – Ask A Question and Comments (Wrap Up)
• Questions Submitted on Website Presented
• Questions will be answered throughout the day
1545 – AFSFA Executives Time
1600 – Conclusion and Adjournment